RCS Nashville presented by adidas: What to expect from KY prospects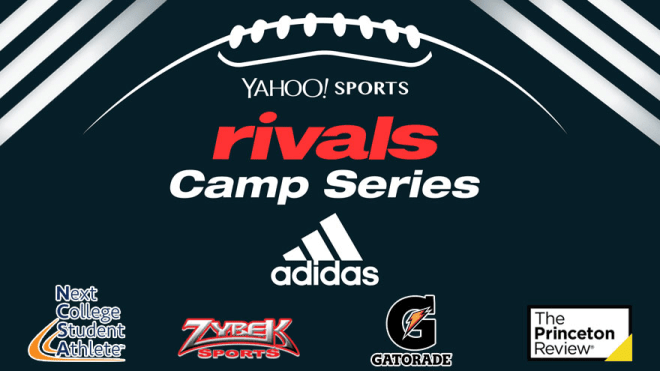 Rivals Camp Background: Stephen Herron was invited to the 2017 Rivals Five Star Challenge in Indianapolis last season heading into his Junior season and definitely held his own.
This year he is 100% healthy and looks to put together a strong performance in order to hold off Milton Wright as the top in-state prospect and earn an invite to the 2018 Five Star Challenge.
Predictions: Herron played through a few injuries last season and while he was definitely a key cog in Trinity's undefeated state championship machine, he didn't feel he played up to the high standard he set for himself. Look for the fully healthy Rivals100 prospect to come out and play nasty to let people know he's one of the best prospects in the country.
Rivals Camp Background: Wright took home the wide receiver MVP hardware last season in Columbus and looks to be a repeat winner this year in Nashville. Wright is a low-key dude and probably doesn't care about accolades or earning the top spot in the state rankings but he's a competitor and that's all that matters. Last year he dominated by running by defenders and Mossing them for jump balls on bad throws.
Predictions: If I had to put my money on any of the Kentucky prospects earning an invite to the Five-Star Challenge I would give a slight edge to Wright over Herron. Both have a good shot at representing the Bluegrass State this year. I also predict Wright to be a back-to-back WR MVP award winner. The CAL standout is a competitor who exudes a quiet confidence that can be intimidating to defenders. Look for him to dominate the field this year.
Rivals Camp Background: Bowles participated in the RCS Columbus camp last year but he was dealing with a hip issue that limited him somewhat.
Predictions: Bowles comes into Nashville with a clean bill of health. He's long and athletic and should show out. The thing analyst are going to want to see is how he anchors against bigger defenders and if he can show the physicality required to survive in Tuscaloosa.
Rivals Camp Series Background: Last year in Columbus Barber won some and lost some as a sophomore heading into his junior year. He showed good get off but lost once bigger lineman got their hands on him. He will have to show that he has gotten stronger this year in order to see a bump in his ranking.
Prediction: Barber has had a year to get stronger and add some mass. I haven't seen him since shortly after the RCS camp last year so I will be watching to see if he's gotten bigger and stronger. I expect him to have seen some gains this offseason and would be surprised if he hasn't improved since his adequate performance in last year's camp that earned him a respectable 5.6 three-star ranking.
Rivals Camp Series: Robbins performance was a mixed bag last year in Columbus. He moved well in agility drills but didn't dominate in the cat and mouse nor did he get a lot of separation in one on one drills vs linebackers. That being said, I believe he projects better at the power-five level as a linebacker than a running back. As a running back, he's a downhill runner so camp settings don't really capture his true ability on the field.
Predictions: I hope to see Robbins don the red defense-shirt this year and show his skills as a linebacker. The schools who like him as a running back already have their mind set. If he does play linebacker, I think he will look impressive in the cat and mouse and do well in coverage. If he competes as a running back I want to see a little bit more wiggle and separation in his route running.
Rivals Camp Series Background: Last year at the Columbus combine Cox showed well and was invited to the Three Stripe Camp the following day.
Predictions: Last year Cox looked overwhelmed against regional talent but it was his first camp setting and he was raw. He has worked hard during the offseason to get in better shape, put together a solid 2017 campaign, and committed to Kentucky tonight. I expect a more disciplined and better conditioned player to show up at Nashville and show why he's an SEC level prospect.
The following prospects will be appearing in their first camp settings this year in Nashville.
What it needs to look like: Lacey should impress in one on ones. He shows an explosive get off on film, can play the bull in a china shop role, but also uses good technique and hand use. I haven't seen him in a setting against top regional competition but based on what I have seen on film I expect him to bring some pain Sunday.
What it needs to look like: Weaver needs to dominate, plain and simple. He is long, strong, and explosive. He needs to win most of his reps in one on ones due to his quick first step and power. Weaver is a serious contender for the DL v OL showcase and DL MVP honors.

What it needs to look like: Everyone knows Crumes can fly. He has consistently run sub 4.5 forty yard dash times on the watch. His film is full of go routes where he either runs by corners and safeties and walks into the end zone or runs past corners and safeties and wins a jump ball at the finish on poorly thrown balls. That will work against Kentucky high school secondaries but I need to see how he operates while running routes underneath. If I was calling the plays I would cut the top off of the tree and make him run nothing but 1-6 routes and see how he looks coming in and out of his breaks and changing direction against top regional competition.
What it needs to look like: Casey looks like an action hero but I want to see him compete like one. He missed last year due to injury but from what I have seen so far this offseason he is fully healthy and has made some impressive plays in other camps. He's long, strong, and explosive. What I want to see is how well he uses his hands and power to defeat offensive tackles in one on one drills.
What it needs to look like: Bush can thump. But he's a safety at the next level, not a linebacker. I want to see if he can run with receivers and finish. I also need to see his ability to drive routes, squeeze receivers on jump balls, and flat out run.
What it needs to look like: I've seen Riley in numerous camp settings getting in receivers' chests and make life miserable for weaker route runners who can't get off the press. The knock on Riley is his speed. Can he run with sub-4.5 guys like Crumes if he loses at the line of scrimmage? That remains to be seen. Another facet of his game I want to see is whether or not he can drive underneath routes playing off receivers, and if he can stay discipline on double moves, and if so, can he run and make a play on the ball?
What it needs to look like: Tisdale is one of the top defensive back prospects in the country and he needs to perform like one this weekend. I expect him to bully receivers, drive routes, and snatch a few jump ball interceptions. In cat and mouse drills I want to see him look aggressive and seal off cut back angles. Tisdale has a legitimate shot at earning an invitation to the Five-Star Challenge but he has to dominate prospects a year ahead of him and those in his own class.
What it needs to look like: Oxendine's play was impressive at the Best of the Midwest Combine and he moved well in testing drills. I want to see if he has incorporated more finesse moves to his pass rushing repertoire as well as how hard he has hit the weight room since February.
What it needs to look like: Parks is the long athletic type of coveted lineman that the brave young world of spread offenses that feature run-pass-options and moving pockets. Camps aren't suited to that style of play however so the 2020 prospect from LCA in Lexington will have to show he has the fundamentals to punch, anchor, and kick in this camp setting.