PRP v St.X has the makings of an early playoff game, can it match the hype?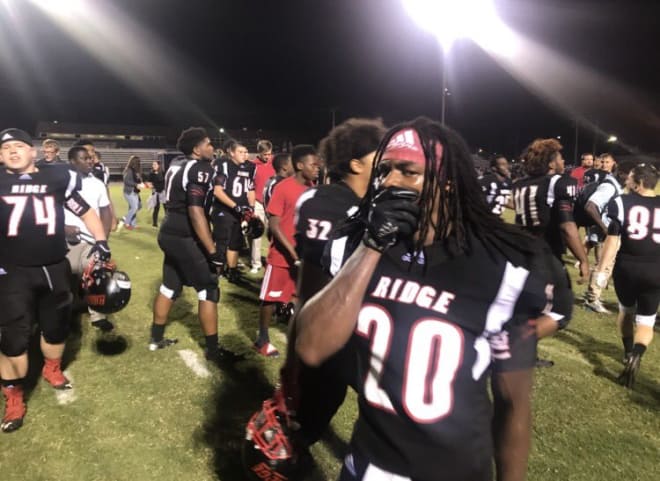 The 2017 battle between these two teams has been a long time coming since St.X defeated PRP in a tight 27-17 slugfest last season. Over the summer, Tiger and Panther twitter fingers have been firing shots back and forth, ratcheting up the hype to title fight levels. On Friday night the two undefeated 6A heavyweights will come out swinging.
Since 1999, St.X is 12-0 against PRP. This is PRP's best shot to put one in the win column. Their undefeated 2014 Freshman team that beat Trinity and Manual are all seniors now. Last year they almost defeated ST. X but a third quarter fumble proved to be the breaking point in a 27-17 loss.
Things have obviously changed since last season, but St. X is hoping that the more things change the more they stay the same.
The Tigers are off to a great start with a signature 35-28 win over Cathedral (Indianapolis) in week one. After that they defeated defending 5A Ky State champion Bowling Green Purples 30-19 followed by poundings of Fairdale (56-14) and Central (42-7).
The Panthers have destroyed everyone they played including Bowling Green by a score of 35-21 that wasn't as close at the 14 point win would suggest. On offense the Panthers have scored 138 points in their last four games while surrendering only 34. St.X has played better competition than PRP has at this point with wins over Cathedral and Bowling Green but PRP looked better against Bowling Green and they have had this one circled since they lost last year.
On Friday night however, all the prognostication and statistical analysis will be thrown out of the window and the story will be told under the lights of Panther field. Emotions will be high, coaches will have their players focused, and the ice packs and bandages will be at the ready. This one is gonna be a back alley brawl.
Key Matchups:
St. X's offensive line v PRP's front seven
The Tigers may have the best offensive line in the Louisville Metro led by Vanderbilt commit Wyatt Smock and UT-Martin commit Chase Farris. PRP has some good athletes up front anchored by 6-foot-5, 293-pound defensive tackle Pereon Allen, edge terror Dayon Pulliam, and defensive end Reymeco Mucker. I give the edge here to St. X but not by a wide margin. Look for the Panthers to crowd the line and force St. X to go from a two back power set to the one back read option. If they can achieve that PRP's speed will be able to swarm the line of scrimmage. If they can't force St. X out of their power set, look for the Tigers to bludgeon the Panthers and for running back Brett Metzmeier to put up big numbers.
Shannon Bishop v. Cameron Garrett
In last year's matchup, WKU commit Shannon Bishop roasted the Tigers' secondary for five catches for 188 yards and a touchdown. PRP hasn't utilized Bishop in the deep passing game this season under new head coach Tommy Williams this season but look for that to change this week. Bishop is one of the fastest players in the country and sending him vertical will open space underneath for tight end Jordan Wallace and wide receiver Michael Hopper.
Look for St. X to deploy a lot of quarters defense in this one with converted wide receiver turned free safety Cameron Garrett lined up on Bishop's hashmark. Garrett has added a lot of speed and focus over the offseason and has run hand timed 4.5-forty yard dashes at various summer camps while earning captain status from his teammates.
I give the edge here to PRP because of the threat Bishop posses with his speed, ball skills, and agility, but the real battle will be in the hands of the coaching staffs to negate and maximize the match up advantage. St.X has to put the lid on the passing game and not let rocket armed Bryant Robinson hook up with back breaking splash plays to Bishop. On the other hand, the Tigers cannot let the underneath routes come open in front of the face of their linebackers.
Dwayne "Weezy" Hall and Bryant Robinson v. Patrick Owens and Andrew Uhls
Dwayne Hall is PRP's running back and Bryant Robinson is their quarterback.
Patrick Owen and Andrew Uhls are the St. X linebackers.
Hall has been fantastic for PRP this year running the ball for 458 yards and 7 touchdowns while hauling in 4 catches for 98 yards and a score. Hall gives the Panthers' offense a dimension they didn't have last year as an explosive playmaker from the running back position.
Robinson has also improved this season as a passer and a leader. He has 807 yards passing, 9 touchdowns, and two interceptions.
Uhls and Owen will be tasked with making sure Bryant is neutralized in the read option game, must track down the speedy Hall, and keep tight end Jordan Wallace from operating underneath providing a safety blanket for Robinson.
I call this one a draw as both teams field a lot of talent in this match up and this could go either way depending on which coach implements the best game plan.

The Final Word
St. X is a ground and pound team with a group of maulers up front. PRP is a read option team with speed everywhere and a tough defensive front. The Panthers are also coming off a bye week so they have had extra time to study film plus they will be playing at home in front of a raucous crowd. In the end I like PRP's combination of speed and toughness to outlast a tough, well disciplined St. X squad by a slim margin.
My pick: PRP 28 - St. X 27